MPG's Update, (Bogor, 5 June 2023) – In a celebration of achievement and dedication, MPG is proud to present the prestigious "MPG Best Employee of the Year" award to outstanding individuals who have been selected. This prestigious award is prove of MPG commitment to recognize and honor employee dedication to the company.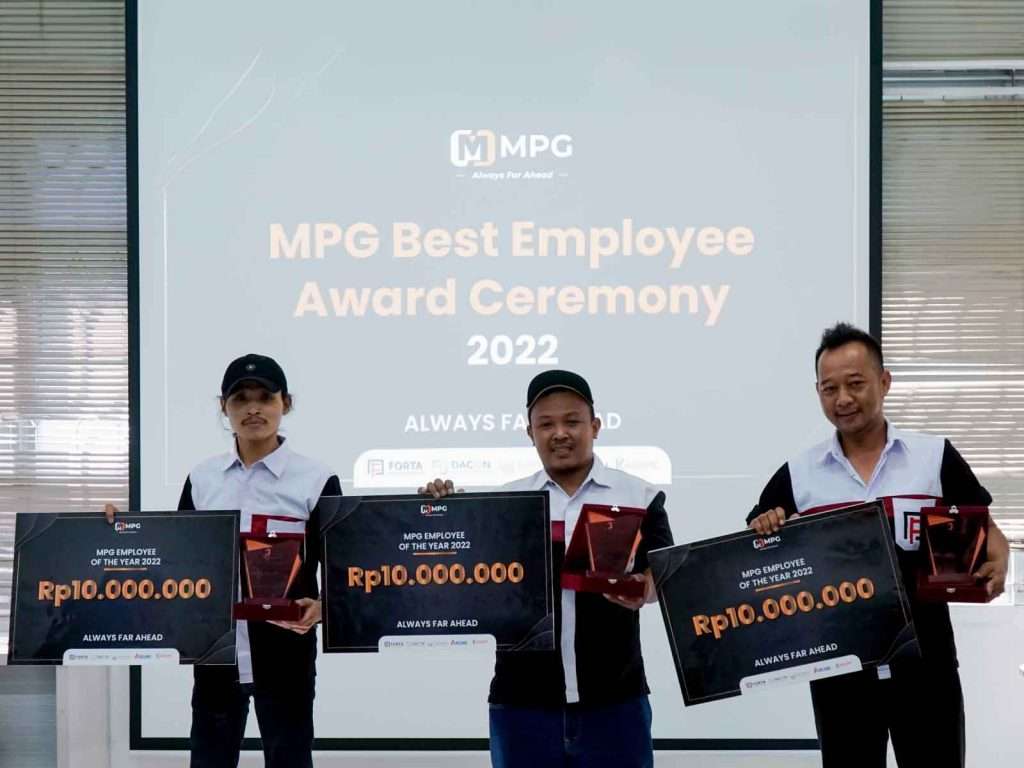 This celebration and awarding of prizes was held on Friday, 2 June 2023. It is not only to give appreciation to selected employees, but this event also aims to motivate employees to further improve discipline, productivity and quality of work.

This award was given to Mr. Irwhan Saputra Wijaya as Forwarder Forman, Mr. Muhammad Wahyudin as Powder Coating Forman (Team B) and Mr. Uci Sanusi as Distribution Checker in the form of money worth IDR 10,000,000.00 and a certificate of appreciation. They expressed their gratitude and were happy for the appreciation given by the company.
Mr. Irwhan as one of the award recipients said, "The key to any work discipline is dedication and health. While working I try to maintain my health and dedicate my time and ability to the maximum. Of course this is driven by my passion for my beloved family."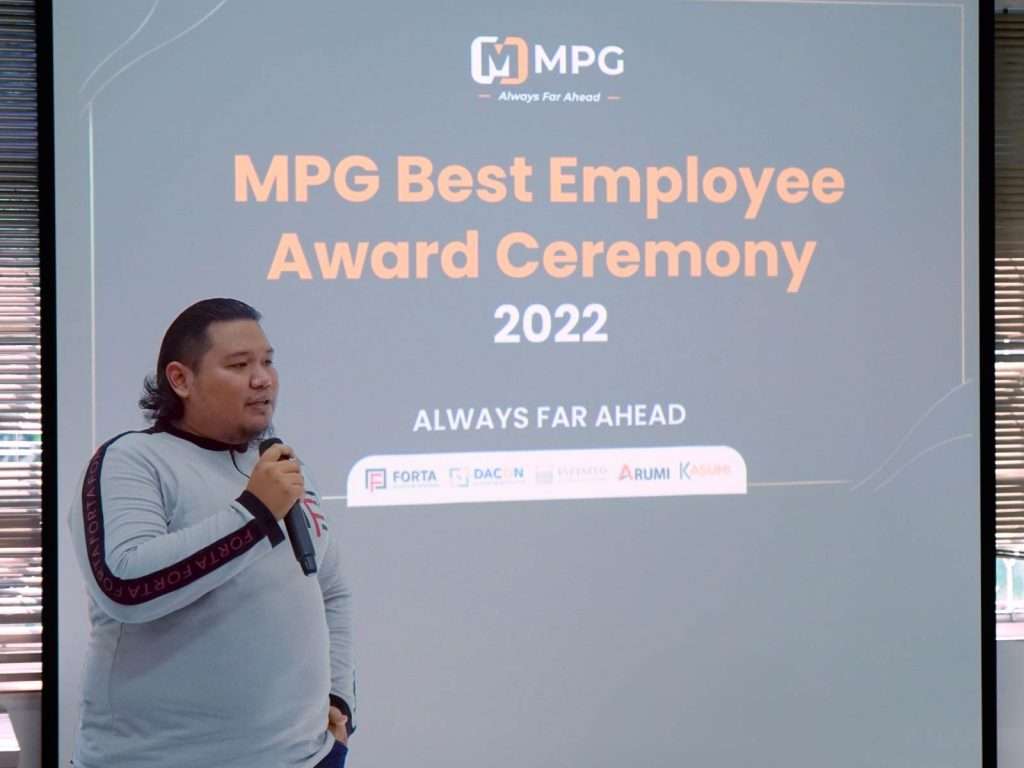 Mr. Bima as Manufacture Senior Manager, provided some motivation.
"Mentality, knowledge, values ​​and stamina are the four pillars of a career foundation. Without these four, we are not capable enough to be dedicated people. For this reason, I convey to my fellow employees that if we want to be at the top of our career, then we must try to build these pillars within ourselves."
From MPG employee award, we hopes in thr future employees will be more enthusiastic about improving the values ​​of work discipline and trying to maintain health so that they can continue to carry out their obligations. MPG also feels sincere appreciation for all employees who have contributed to the company's continued success. MPG. Always Far Ahead!