MPG's export of aluminum products has been operating since 2019. We serve all types of custom aluminum extrusions, ranging from building materials, technology, Home Living and Household (HLHH), transportation, construction, solar panels and so on. We accept all kinds of aluminum extrusion custom needs to domestics and abroad.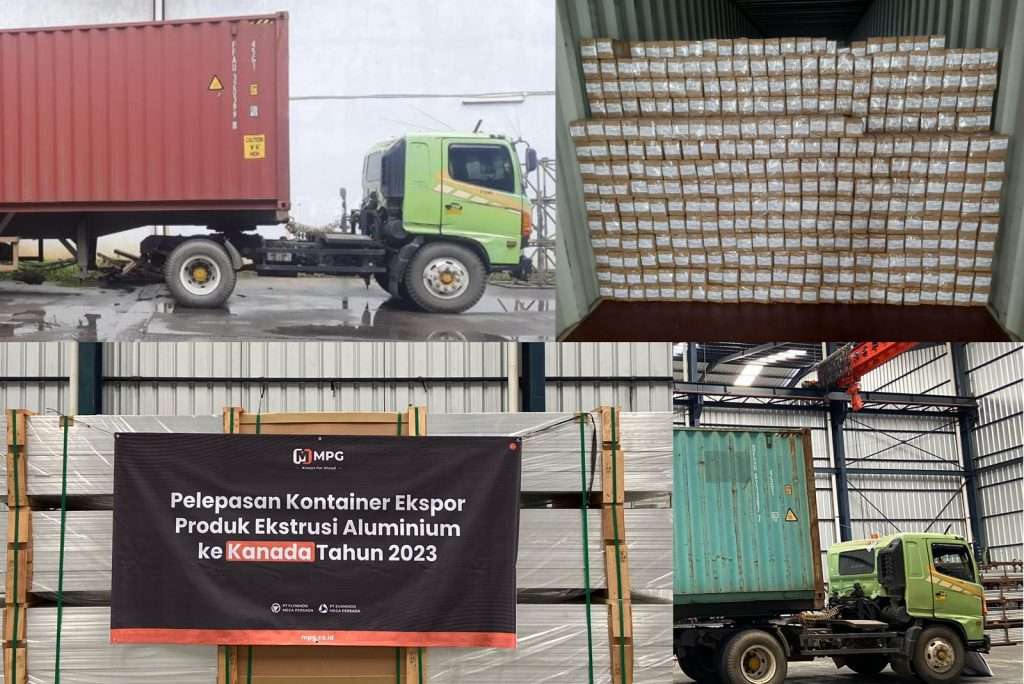 MPG supplies aluminum extrusion products to several countries such as Australia, Vietnam, Canada and America. In a period of approximately 3 years, MPG has succeeded in sending 3,000 tons of solar panel products to Australia and 1,000 tons of solar panel products to Vietnam.
Apart from solar panels, we have also shipped Scaffolding products to Canada since 2020. MPG has shipped more than 20 tons of Scaffolding products to Canada. Shipping to Canada was our start of exported products to North America. For HLHH products, the USA is the first country to be the destination for MPG shipments since 2021.
We are committed to continuing and developing custom aluminum extrusion services and export worldwide!
MPG, Always Far Ahead!