MPG's Update, Bogor (22/12) - MPG is one of the industry company partners that provides opportunities for selected students of the Kampus Merdeka Certified Internship (MSIB) program in 2022. For about 4 months, all mentees from various well-known universities in Indonesia are placed in various positions. MPG provided facilities, as well as real-world experience of the profession, of course with the guidance of MPG's team who are expert in their fields.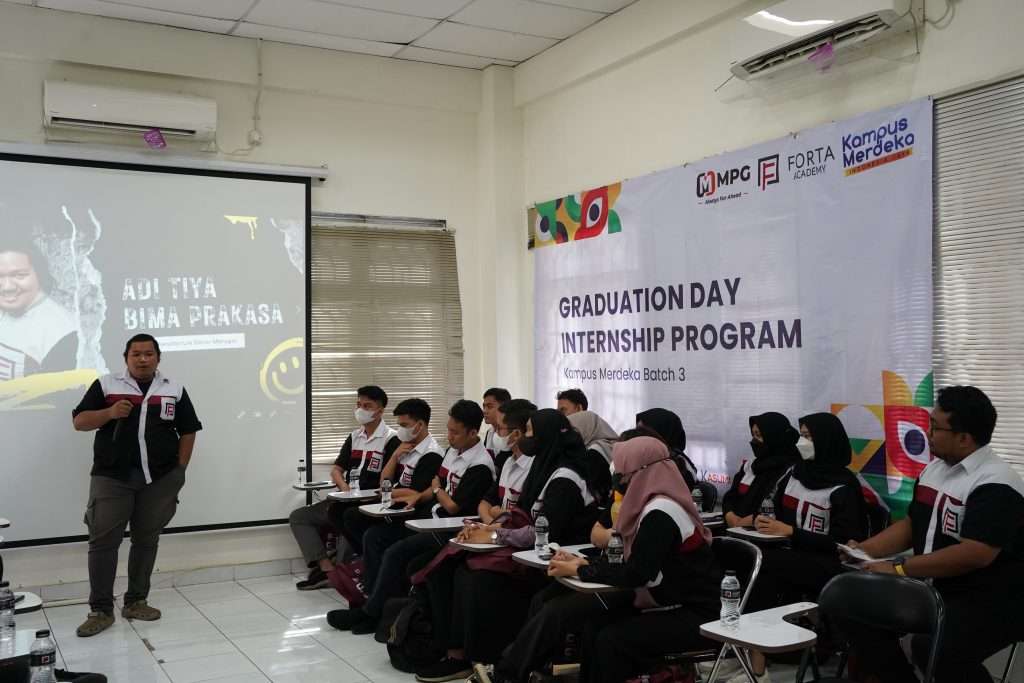 Vina, Talent Acquisition and People Development Intern from Gunadarma University shared her feelings about being one of the selected students for the MSIB program at MPG. She said that, "I never thought before that I could contribute to a manufacturing company with more than 1000 employees in it."
"I can see on first-hand the various kind of flow processes and new systems that are learned and implemented to support and facilitate activities in an industry." Said Ardo, Manufacture Support Officer Intern from the University of Jambi when he was asked about what was obtained while undergoing this MSIB program.
A supportive work environment makes the MSIB 2022 program process run very well, mentees get help and support from mentors and employees at the company. "
A comfortable work environment, responsive mentors, good staffs, and fun intern friends have made me grateful to have the opportunity to do an internship at MPG." Said Nuventin, Financial Planning & Management Report Analyst, from State University of Malang.
MPG as an aluminum extrusion manufacture and distribution industry will continue to strive to provide opportunities for young generations to be able to work and synergize together and become the generation that brings Indonesia to a more advanced stage in accordance with MPG's motto, Always Far Ahead!